Register and get access to:
Gain online access to our live and OnDemand webinars.
Sign-up to the upcoming webinars to learn more about the ECP therapy and get the opportunity to watch any past webinars you didn't have chance to attend.
Gain exclusive online access to training materials for your CELLEXTM System in your language.
If you are an existing customer, you will be given access to "MyTherakos", where you can find all of the CELLEXTM System training and support materials.
Registration to MyArea is for healthcare professionals only and is not intended for use in the US and Canada.
Customers in the US and Canada please click here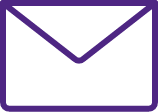 THANK YOU FOR FILLING OUT OUR REGISTRATION FORM
You will receive an email in the coming days with further information about your application.
TO CREATE YOUR PROFILE, PLEASE COMPLETE THE FORM BELOW.